Kombucha is a fermented drink made of tea, sugar, yeast, and bacteria, often taste sweet and sour with a sparkling and refreshing kick.

It contains good probiotics and antioxidants that is proven to have an effective relief from abdominal bloating, gassiness, and constipation which make our gut strong and active.

Kombucha often have unique, earthy fruity taste which can vary greatly depending on the fermentation length.

Alocha promises that each and every single batch of our brew will take at least 14 days to ferment in order to create a delicious tasting kombucha. ♥



𝟭𝘀𝘁 𝗙𝗲𝗿𝗺𝗲𝗻𝘁𝗮𝘁𝗶𝗼𝗻




-

𝗮𝘃𝗲𝗿𝗮𝗴𝗲𝗹𝘆 𝟭4 𝗱𝗮𝘆𝘀






𝟮𝗻𝗱 𝗙𝗲𝗿𝗺𝗲𝗻𝘁𝗮𝘁𝗶𝗼𝗻




-

𝗮𝘃𝗲𝗿𝗮𝗴𝗲𝗹𝘆 𝟮-𝟰 𝗱𝗮𝘆𝘀 𝗱𝗲𝗽𝗲𝗻𝗱𝗶𝗻𝗴 𝗼𝗻 𝗳𝗹𝗮𝘃𝗼𝘂𝗿𝘀



Best Sellers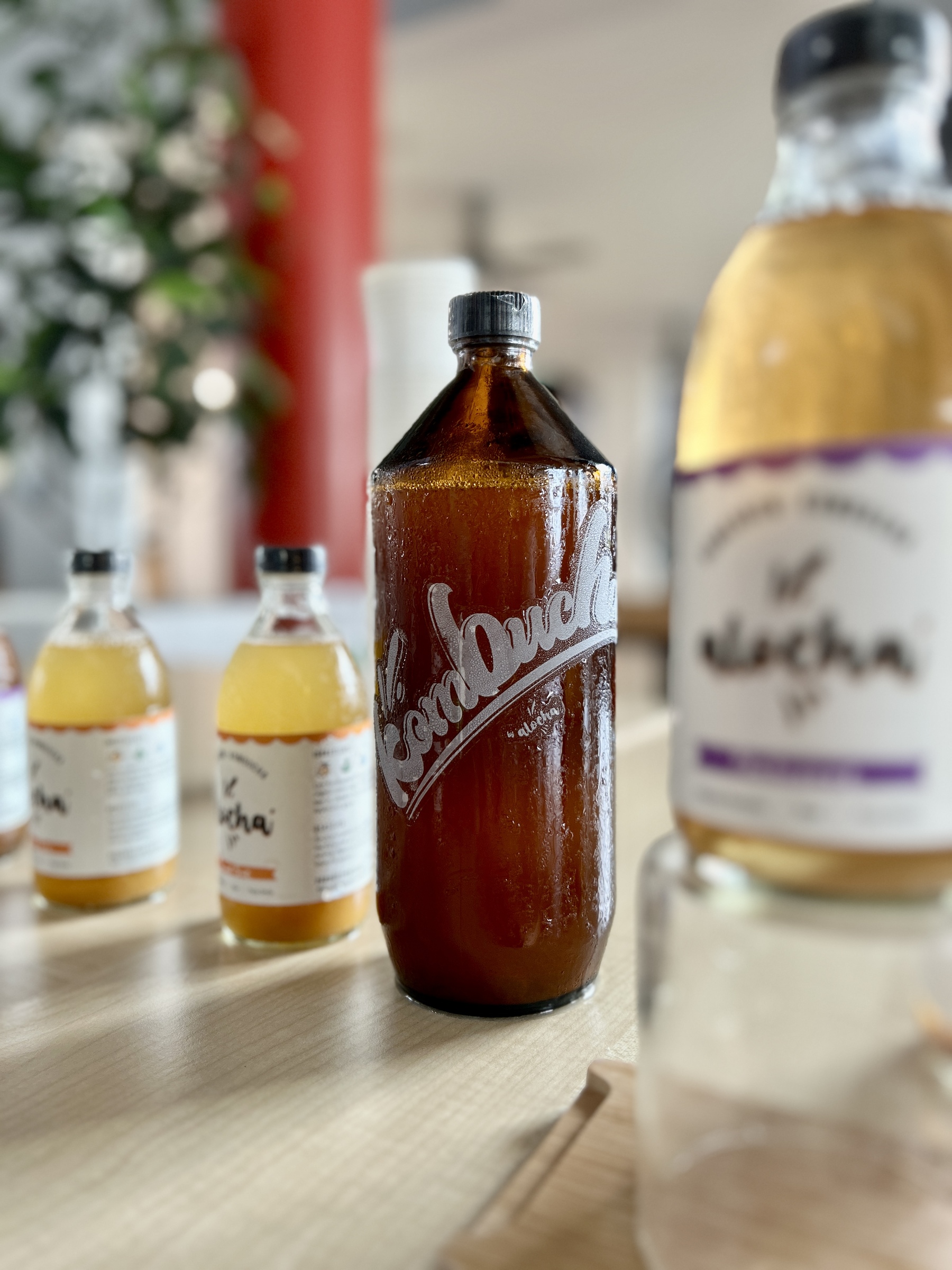 Family Size Kombucha (1L)
Sale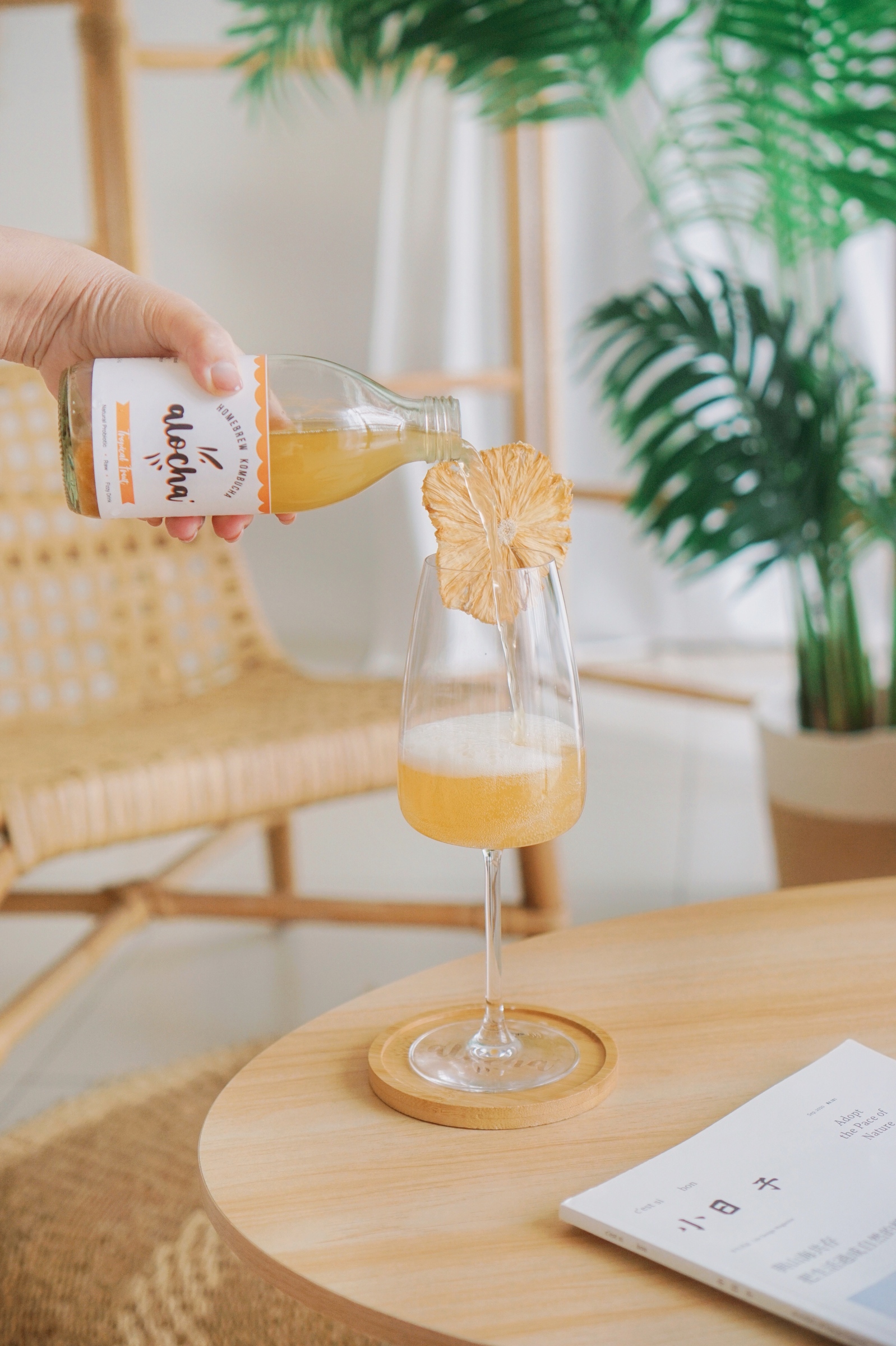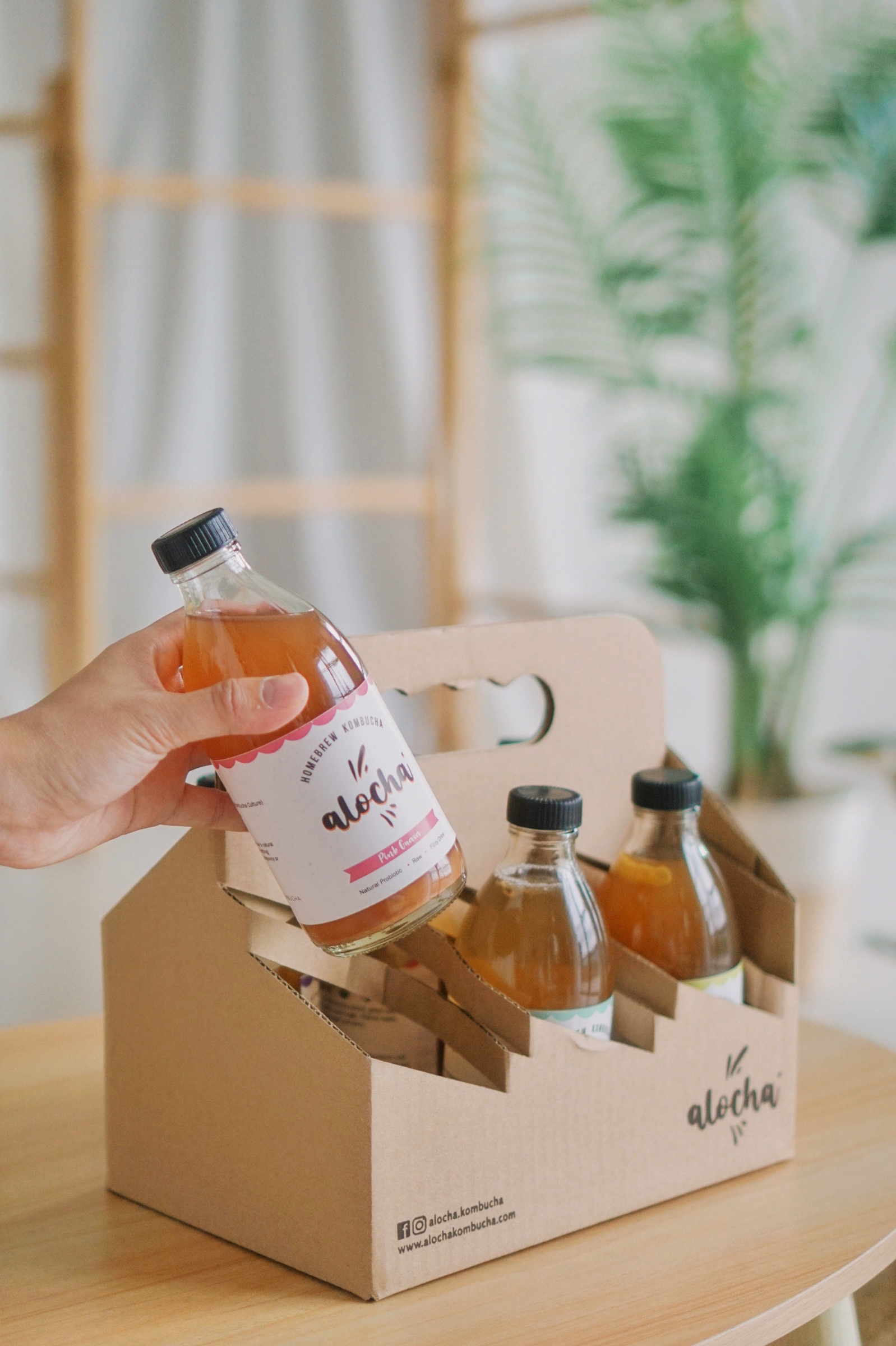 Bundle 6 Kombucha
Sale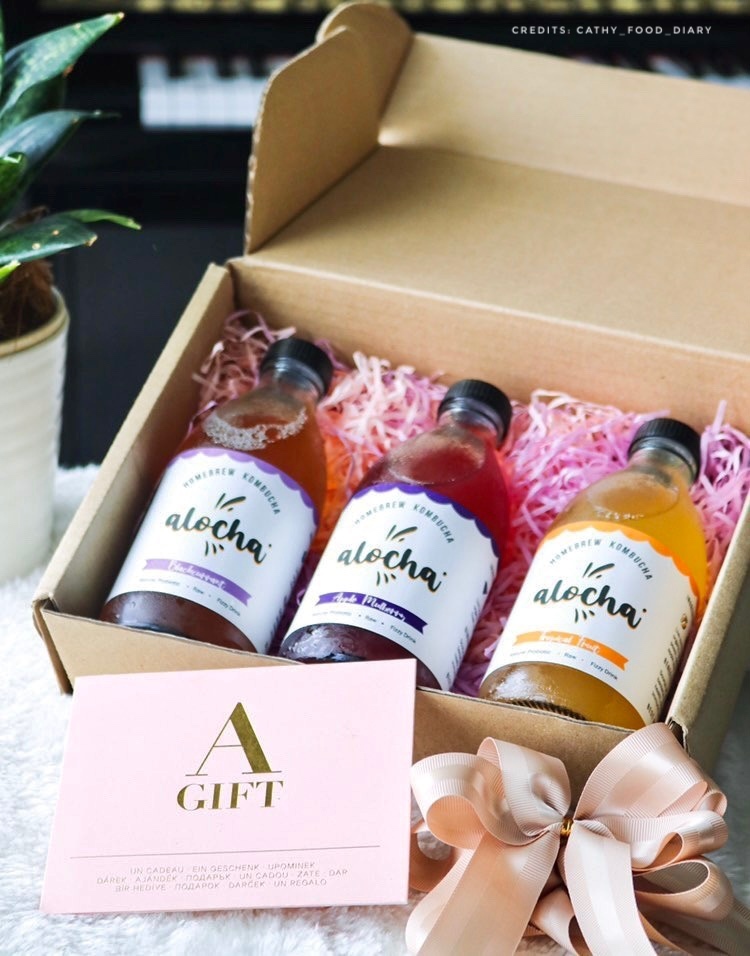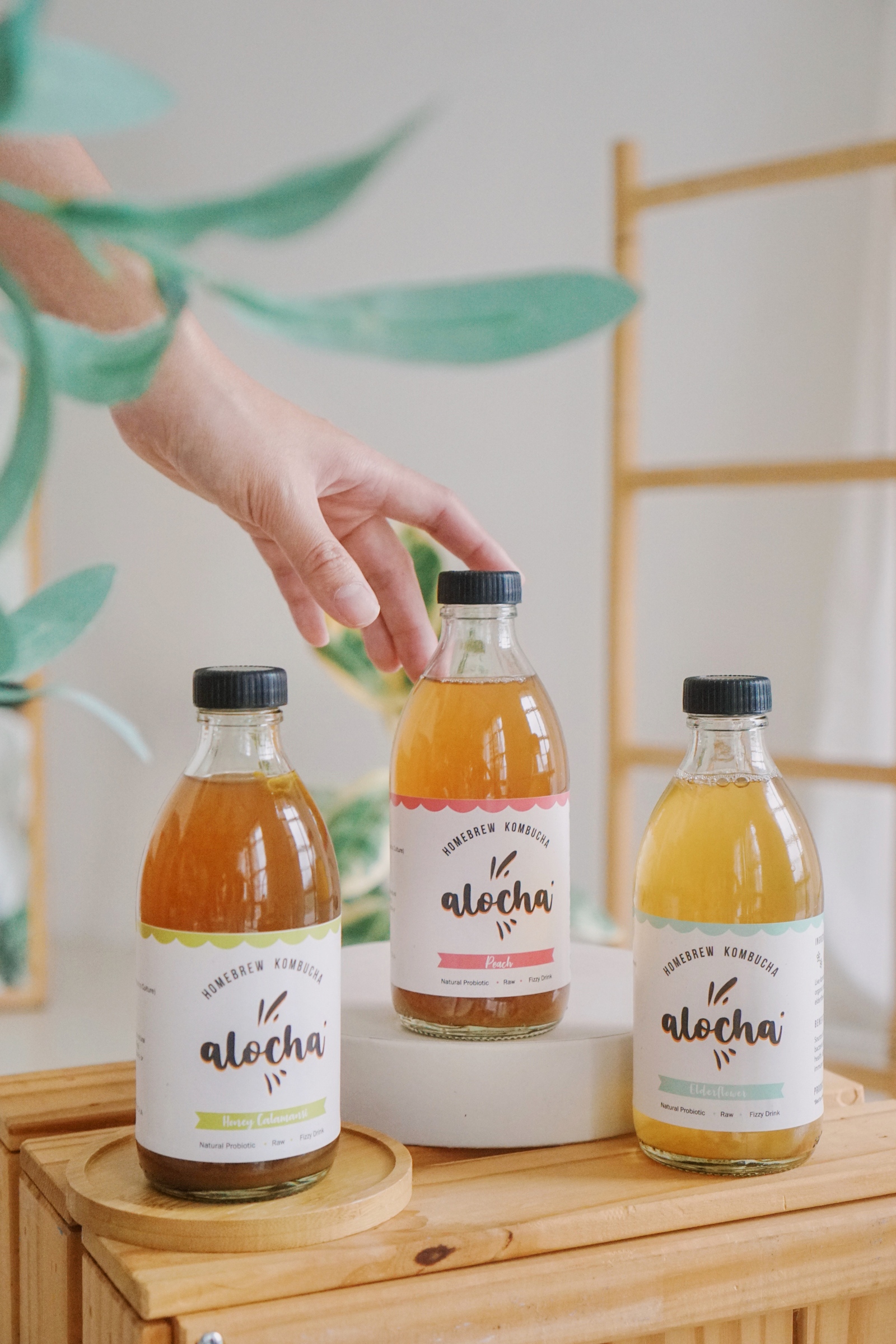 Bundle 3 Kombucha
HANDCRAFTED WITH LOCAL INGREDIENTS

Alocha is a Malaysian based micro-brewery who specialises in brewing fruit-based Kombucha. Each bottle of Alocha's Kombucha is handcrafted and fermented with SCOBY for at least 14 days before it reaches your hand. We support local businesses by sourcing our materials from local farms, grocers, suppliers and retailers.

A HEALTHIER CHOICE

Alocha strives to promote the Malaysian with a healthier lifestyle by replacing the consumption of sugary drinks with Kombucha.

RAW & UNPASTEURIZED

Alocha's Kombucha are 100% raw and unpasteurized. Pasteurization involves briefly heating a liquid to kill harmful bacteria. If the kombucha is heated, many of the probiotics and health benefits will be lost.

RETURN & GET REWARDED

Why not take good care of your health and the environment's health all at once? Every 12 Alocha's clean & empty glass bottle (300ml) returned is entitled to one (1) free bottle of kombucha (exclude seasonal brew) on your next purchase.